Exploring the Interior
Create a design that follows your personality and preferences. This case is designed to allow users the freedom to configure everything from components to lighthing however they want.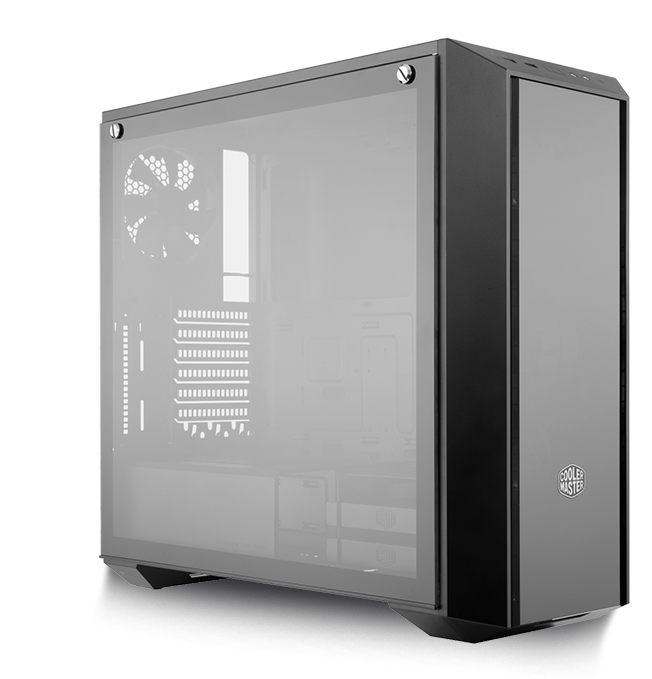 Tempered Glass Side Panel
4MM THICK EDGE TO EDGE TEMPERED GLASS SIDE PANEL
Show off your perfect build and powerful components through the 4mm thick, edge to edge, tempered glass side panel!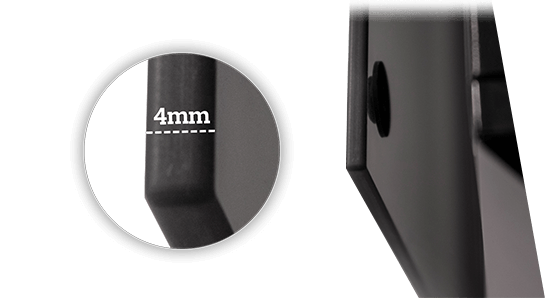 FOR MOTHERBOARDS
Expanding the Possibilities
Motherboard tray cut-outs creatively rearrange space for any size motherboard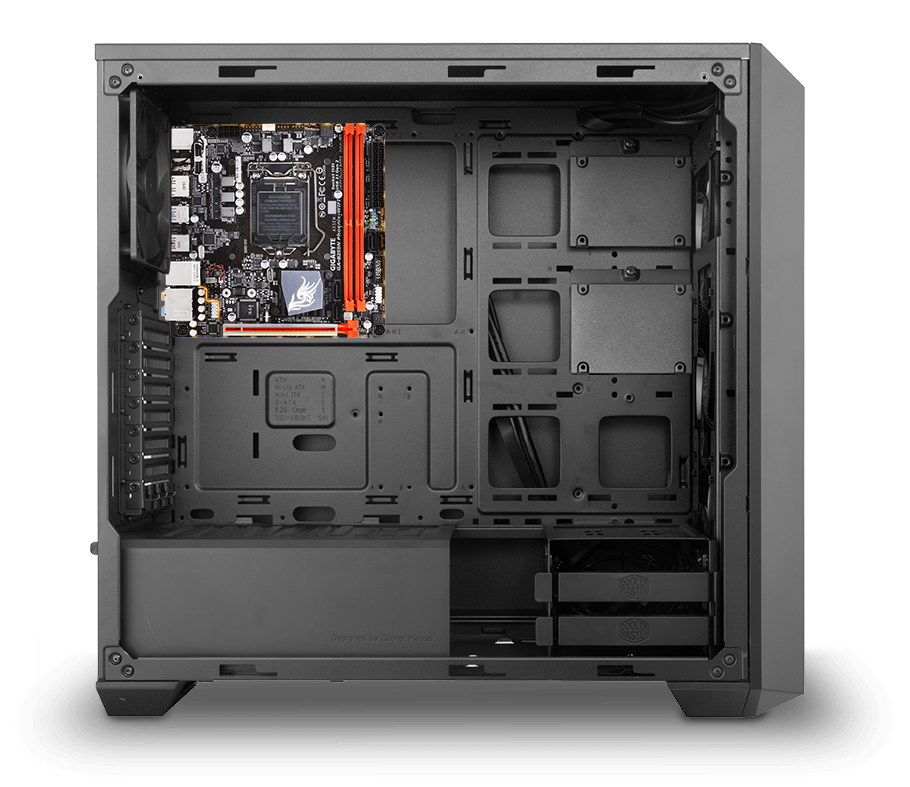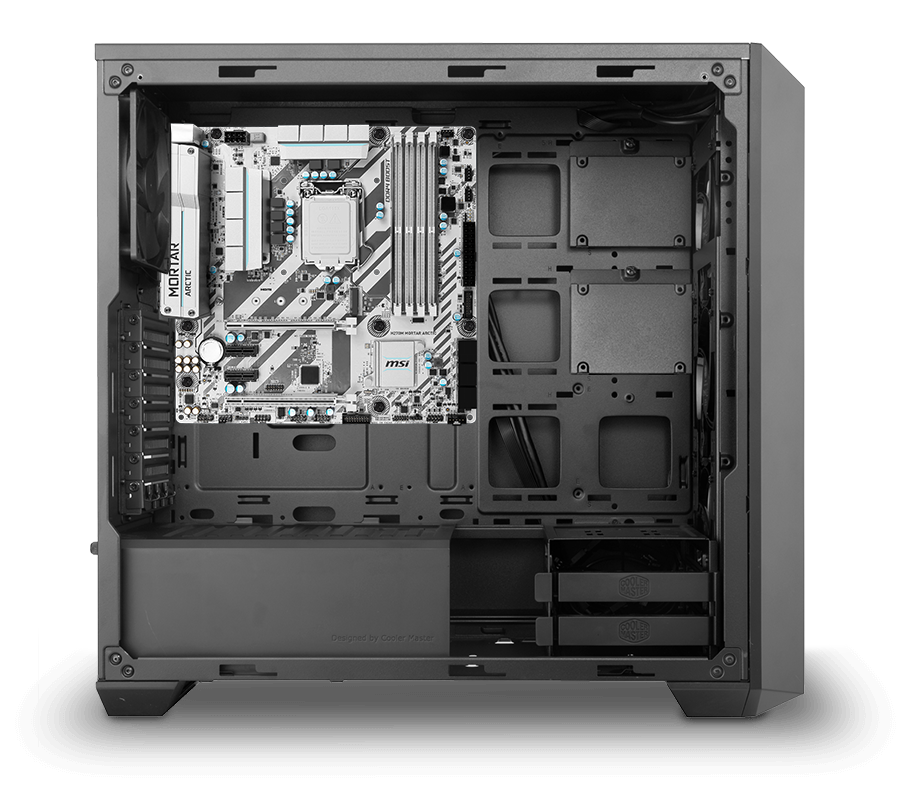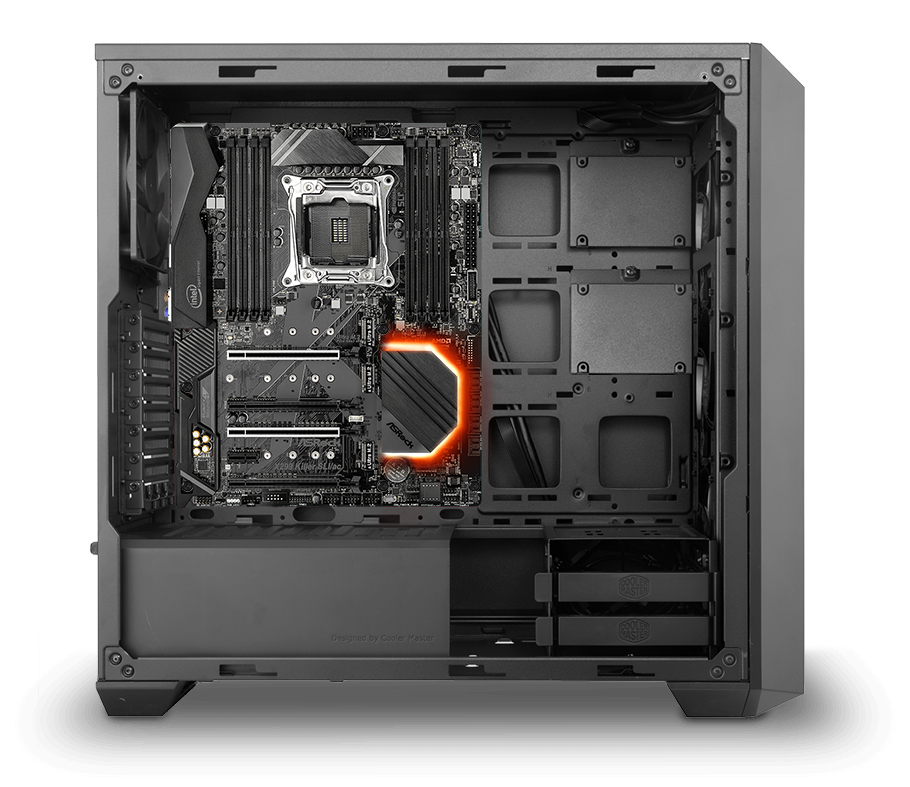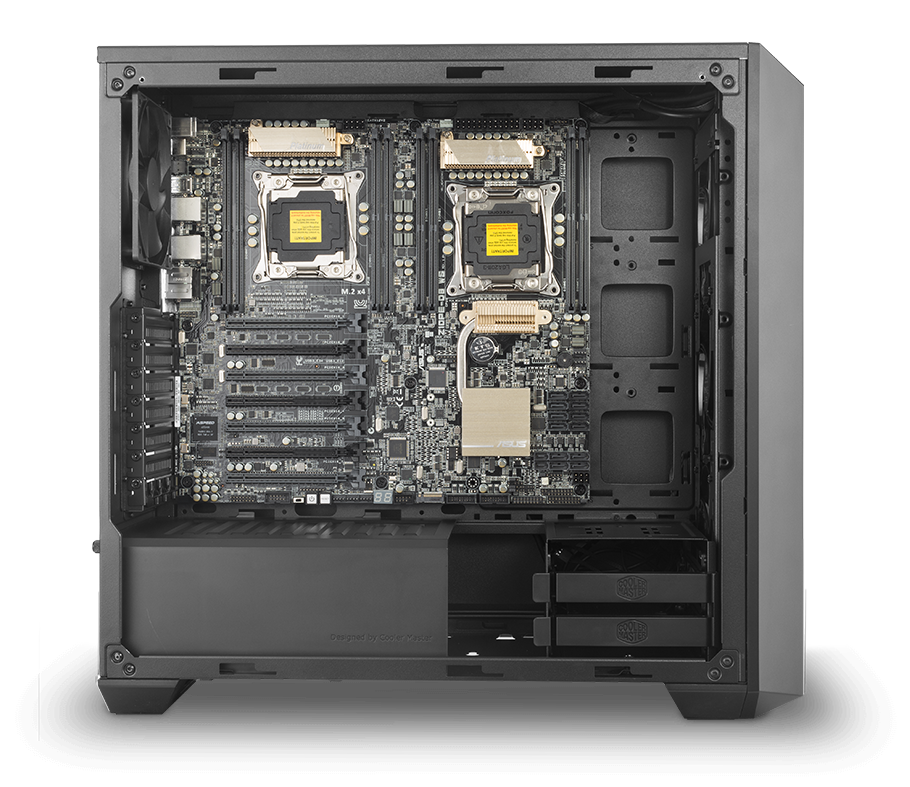 Expanding the Possibilities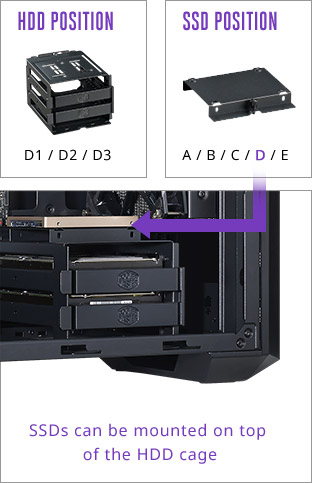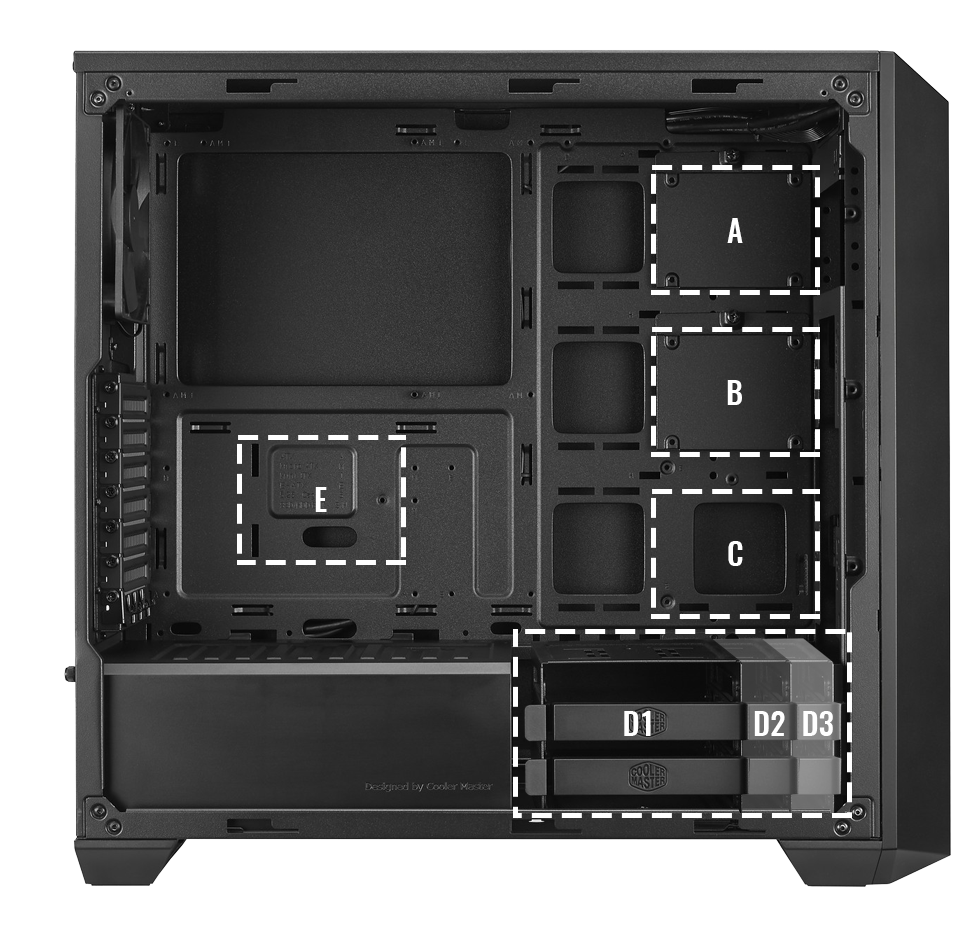 Tray cut-outs also allow for the easy mounting and rearranging of SSDs and HDDs across the motherboard tray, along the bottom shelf, or on the back side of the tray (for SSDs).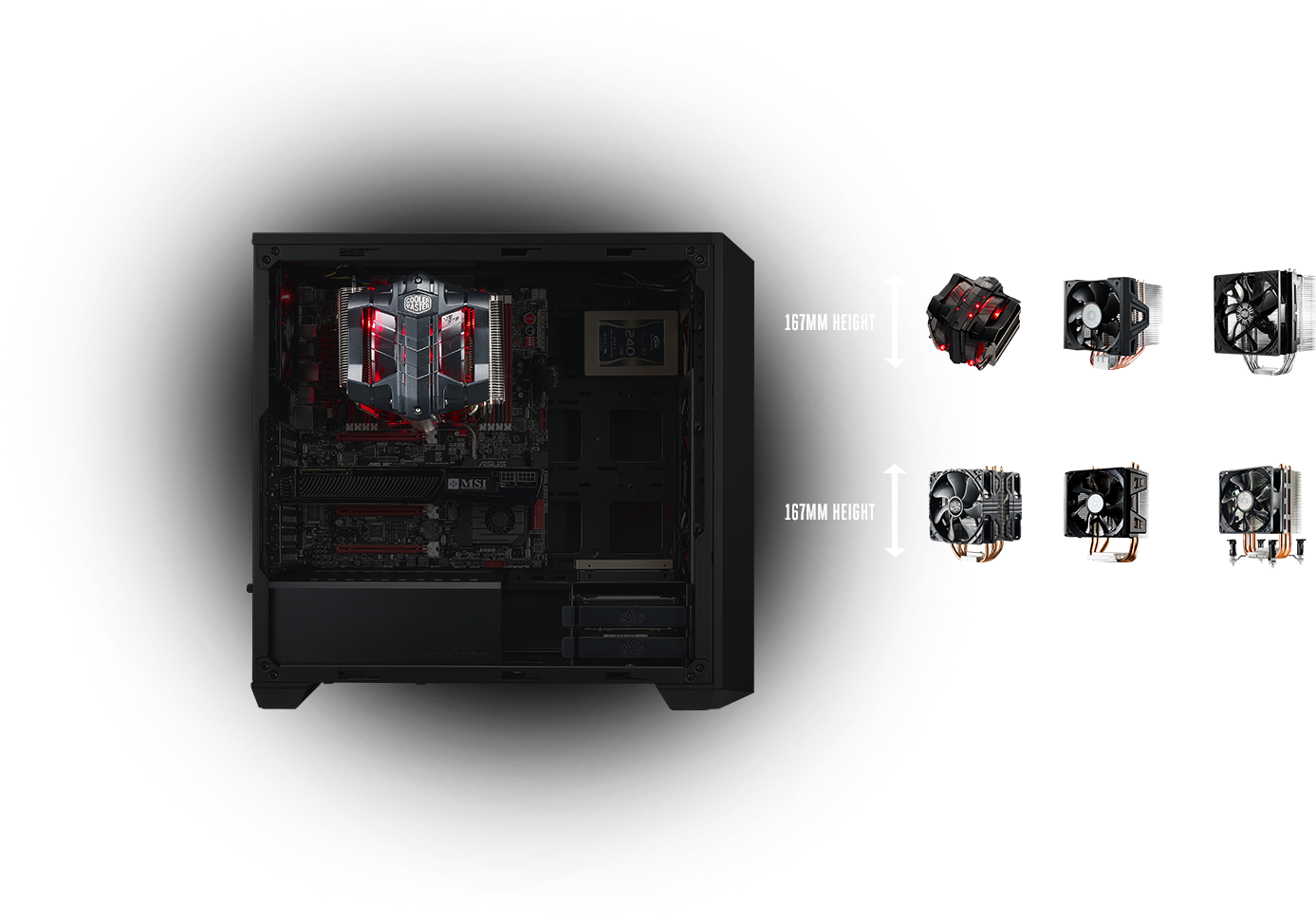 FOR CPU COOLERS
No pushing! There's enough elbow room inside, even for beastly coolers.
UNMATCHED VENTILATION
FreeForm enables the option to install three front-mounted 140mm fans and a 280mm radiator for unmatchable ventilation due to a unique facility to horizontally shift the bottom-mounted hard disk drives. There's also support for up to six 140mm fans through the case, unique for a mid-sized tower.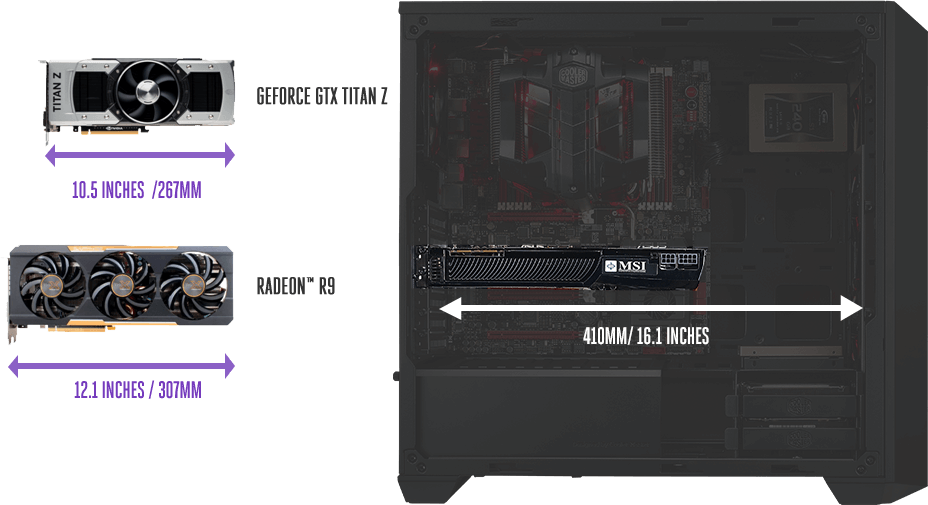 FOR GRAPHICS CARDS
Titans have a place inside too. Or your next VR-ready GeForce 1080.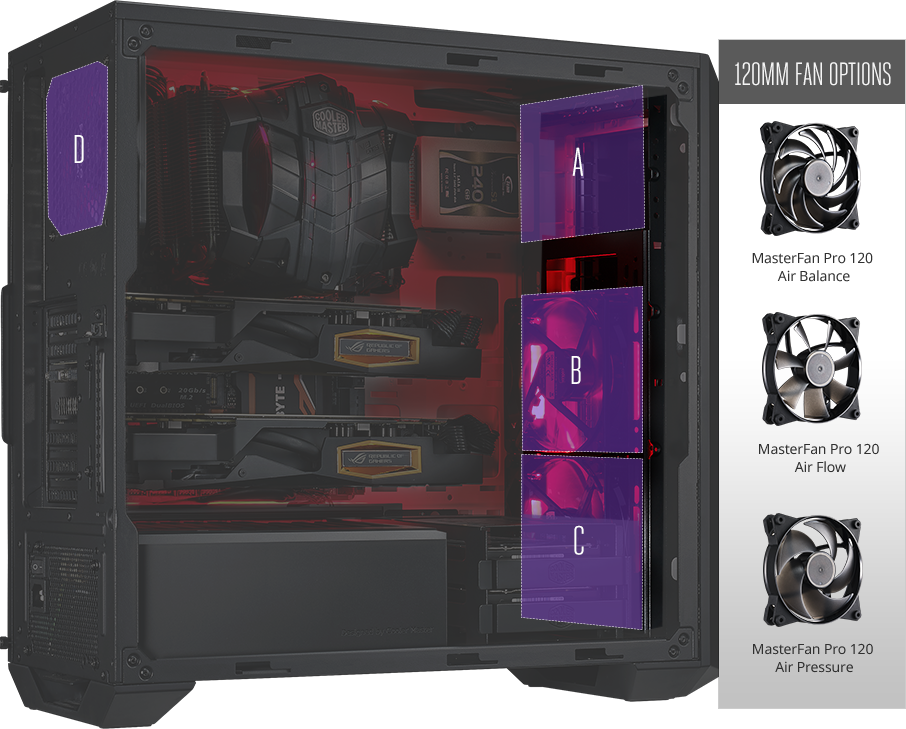 YOUR AIR COOLING SET-UP
The uniquely modular design of the MasterBox creates space where there usually isn't. The case supports
1.Three 120mm fans
2.Four fans with use of optional front bracket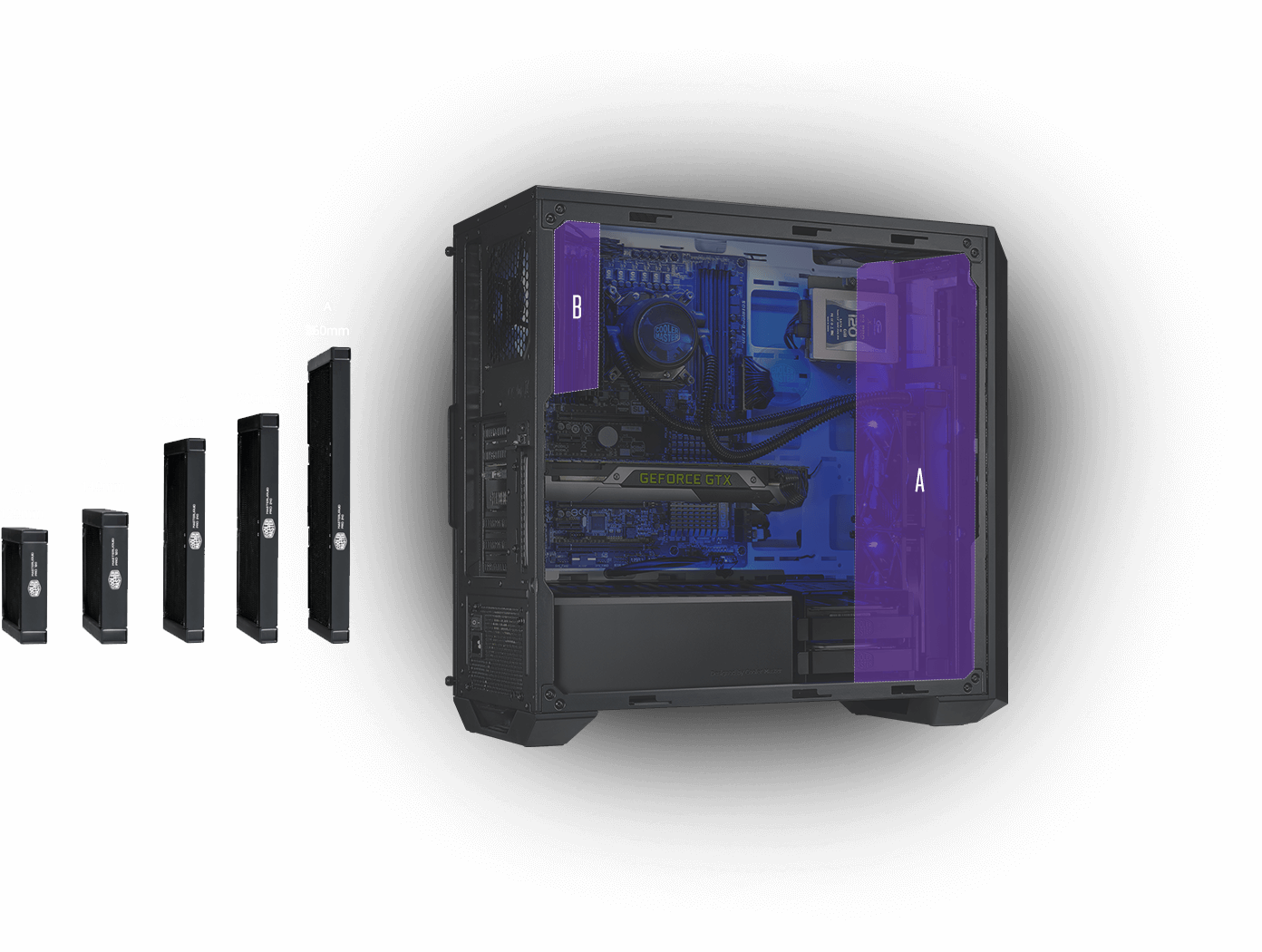 YOUR LIQUID COOLING SET-UP
The uniquely modular design of the MasterBox creates space to fit the biggest DIY cooling contraptions.*
*360mm radiator installable with optional front bracket
FOR CLEAN ACCESS
All system setups have hidden space for cable management
Easy Fun
EASY COMPUTING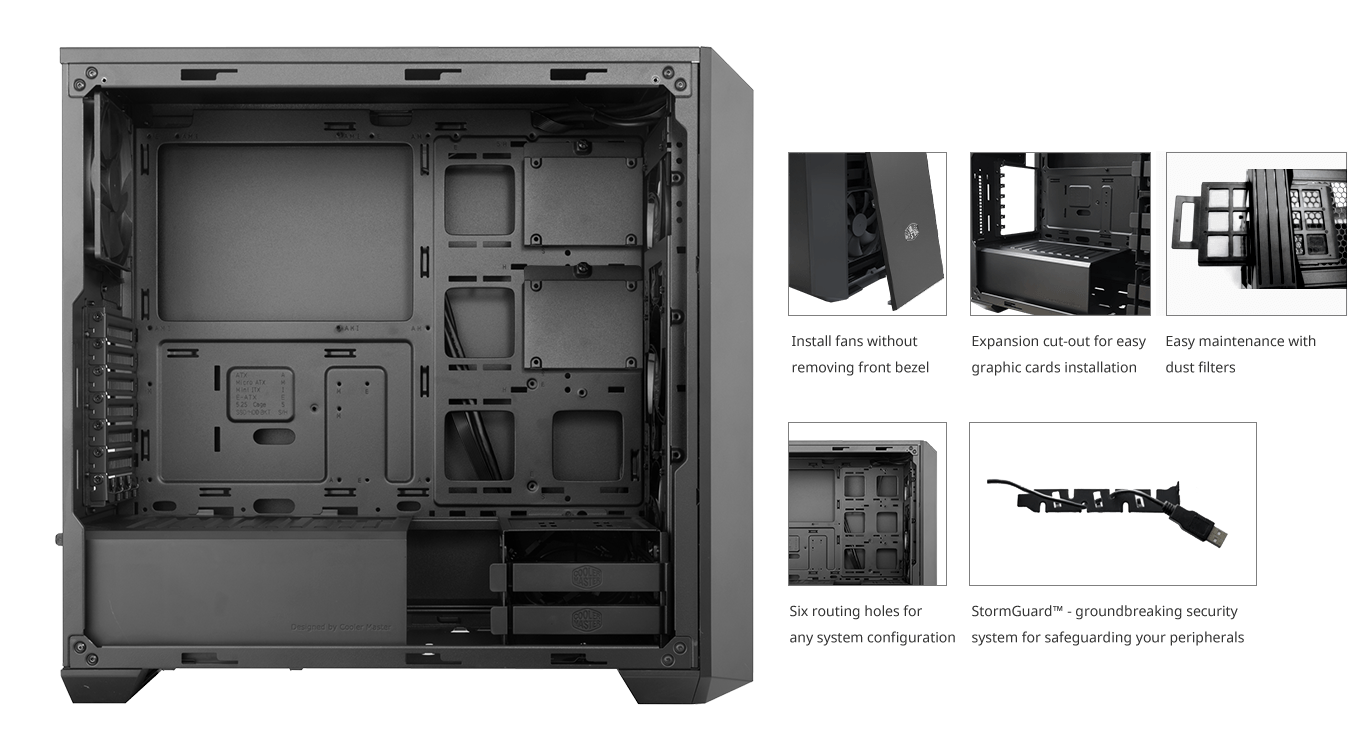 Challenge the confines of the MasterBox Pro 5 by creating intuitive and flexible layouts for components and cables, large or small. Then comes the easy part: building.
1 to 3 Splitter Cable for RGB LED Fans
The RGB Connector Splitter and 4 pin male to male adapters are included. Certified compatible with:ASUS, Gigabyte and MSI motherboards.